We invite you to view Gloria's Call  movie trailer by clicking on the  white arrow located in center of the below image.
a short film by Cheri Gaulke
In 1971, graduate student Gloria Orenstein received a call from Surrealist artist Leonora Carrington that sparked a lifelong journey into art, ecofeminism and shamanism. The short film, Gloria's Call, uses art, animation and storytelling to celebrate this wild adventure from the cafes of Paris to the mountaintops of Samiland. The film is produced by artists Cheri Gaulke (director), Cheryl Bookout, Anne Gauldin, Sue Maberry and Christine Papalexis .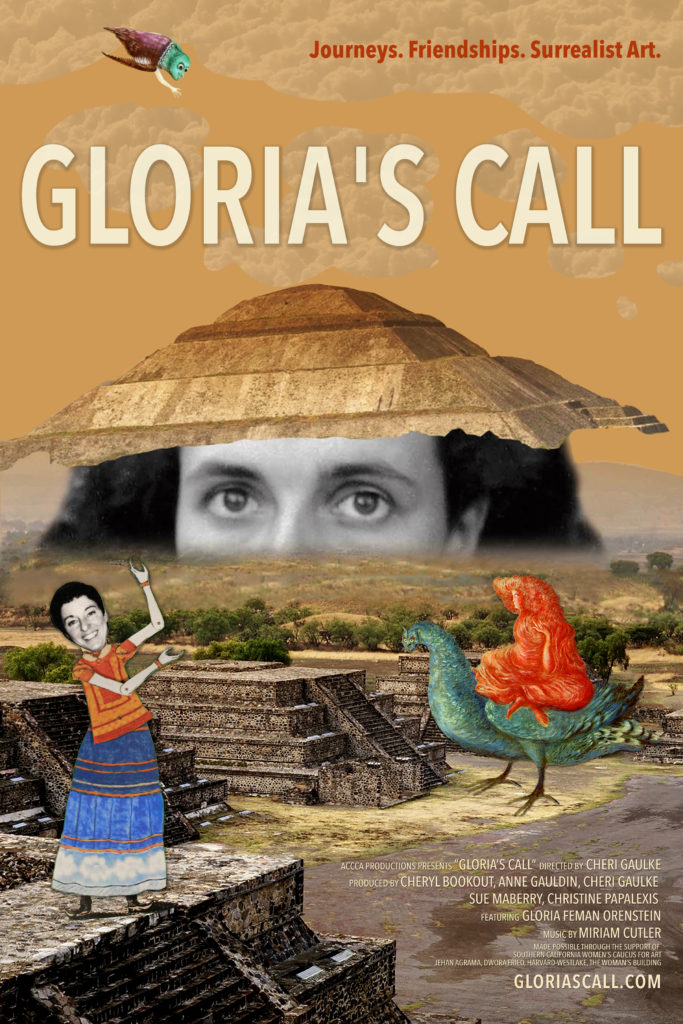 Gloria's Call was born in October of 2016 during a presentation by renowned scholar Dr. Gloria Feman Orenstein at the Southern California Women's Caucus for Art Surrealist Tea in celebration of their 40th Anniversary.